Judges' comments:
"The recent improvements to Venn Street have created a vibrant new area of sustainable public realm which provides an oasis off the congested Clapham High Street. A supportive local authority and the shared vision of owners and tenants have helped Venn Street fulfil its potential to thrive, now offering a wide variety of uses and activities to a diverse customer base. From its weekly food market, cinema, and live music venue, to its restaurants and shops, Venn Street proves how changing a small but well-connected street can have a ripple effect across the whole neighbourhood." - Katy Neaves AoU, Great Street Co-Lead Assessor
Learning from Place
Key takeaways from the Venn Street assessment
Schemes like this often get shuttled between local authority departments and get stuck in opposing requirements from businesses and residents.
This scheme has conquered these pitfalls by force of personality from the project sponsors.
This street is a great example of how bottom up community involvement can work with a
Council lead and designed scheme.
A street with a history of anti-social behaviour has become an exemplar and pedestrian priority public realm with a thriving café culture and night life.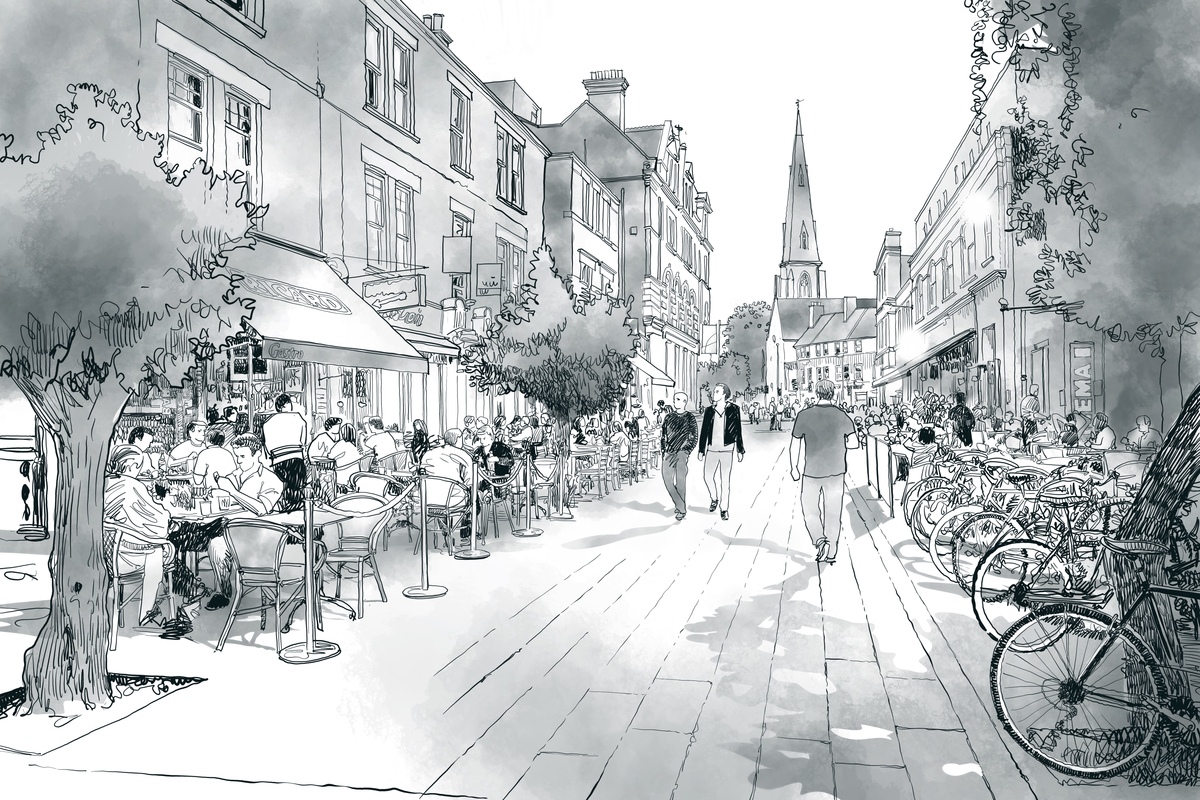 Venn Street illustration by David Rudlin AoU, Artist-in-Residence