Who we are
Founded in 2006 by John Thompson, the Academy of Urbanism is a politically neutral, not-for-profit organisation that brings together both the current and next generation of urban leaders, thinkers and practitioners.
The AoU is a membership organisation which is chiefly about learning. Our members work with places to identify and reinforce their strengths, using best practice from urban design to better understand how the development and management of our towns and cities can provide a better quality of living for all.
Members include everyone involved in the design, development and management of great places. We are an inclusive organisation, always seeking to widen and grow, and have a specific Young Urbanists aspect for students and young professionals.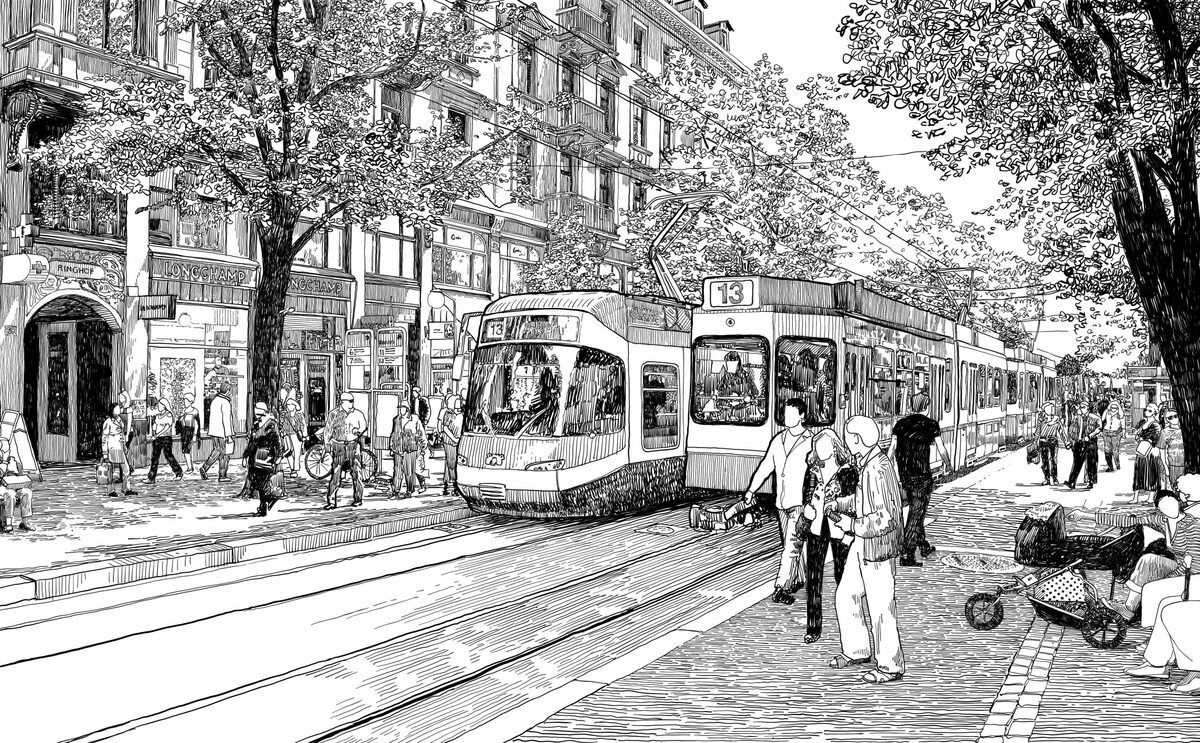 Zurich, by Artist in Residence, David Rudlin AoU