Our mission is to understand, promote and celebrate what makes great places and to apply these lessons to the improvement of towns and cities across Europe and beyond.
We do this by supporting, through access to expertise and knowledge of places, the people and organisations that create and sustain them.
Who we are
The Academy of Urbanism is a politically independent, not-for-profit organisation that brings together both the current and next generation of urban leaders, thinkers and practitioners.
We embrace everyone involved in the design, development and management of great places. Our members include individuals and organisations involved in city management and policy making, academic research and teaching, town planning and urban design, community leadership and urban change-making, arts and cultural development, infrastructure and engineering, property law and management, politics and media.
What we do
We work with places to identify and reinforce their strengths, and help them recognise and overcome obstacles to greater success.
Through our events, activities and programmes we draw out and disseminate examples and lessons of good urbanism. We use the evidence we gather to promote better understanding of how the development and management of the urban realm can provide a better quality of living for all.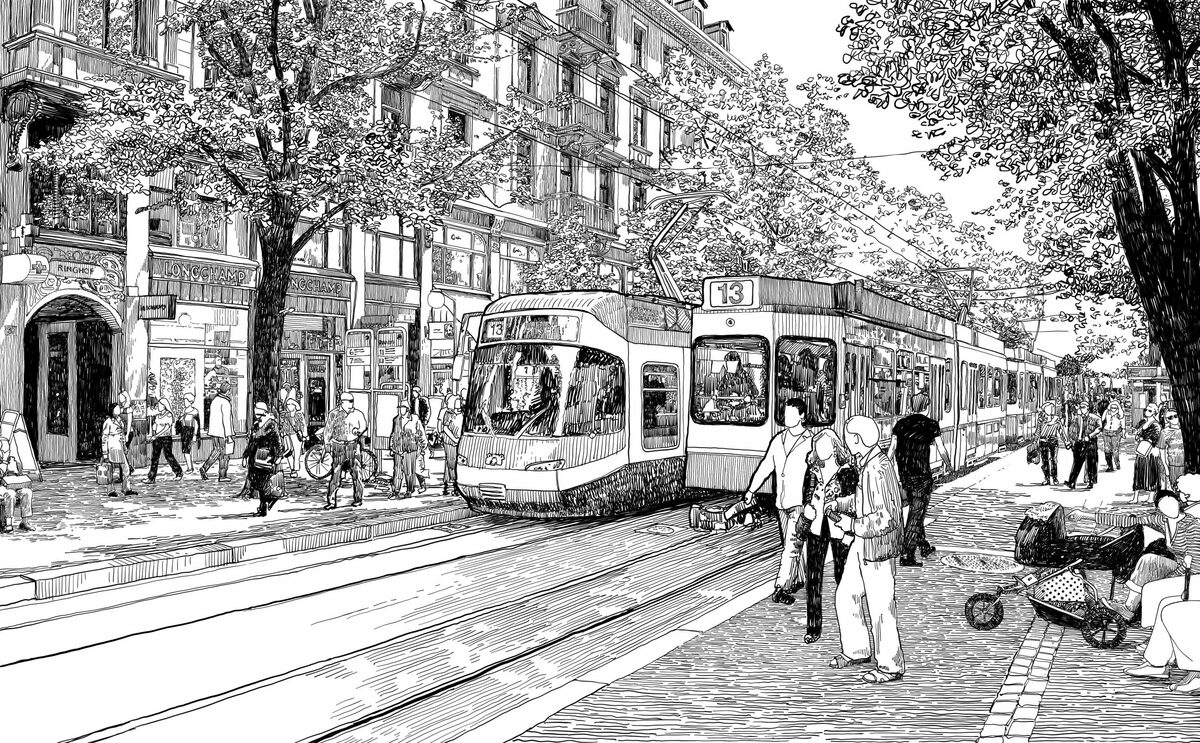 Zurich, by Artist in Residence, David Rudlin AoU
The Academy is a network of people and organisations devoted to creating and sustaining great places. View our network below (visible only to Academicians, Young Urbanists and Group Members)
A high-level and diverse international community of leaders, thinkers and practitioners engaged in the social, cultural, economic, political and physical development of our towns and cities.
The Young Urbanist network includes students and early career professionals that are keen to develop their knowledge of the principles, techniques and processes of good urbanism.
Including organisations from public, private and third sectors, our network of group members gives the Academy access to knowledge and case studies from a range of sources.
The place where our networks converge. The Regions & Nations network includes Academicians, Young Urbanists and Group Members who are active in their local area in organising activities and promoting the mission of the Academy.