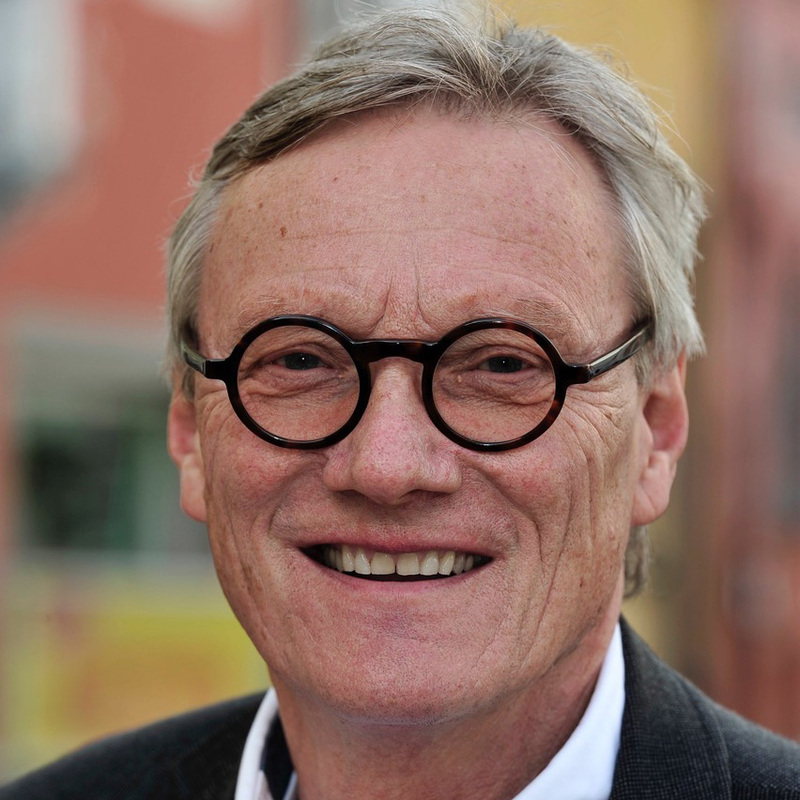 Galway: Reimagining the Irish City follows in the footsteps of the AoU's 2012 Freiburg Charter for Sustainable Urbanism, so we are thrilled to have Wulf Daseking, Former Chief Planning Officer for the City of Freiburg, as a headline speaker at this event.
In this article you can read more from Wulf about what cities mean to him, and the importance of urban environments in his opinion.
Wulf will speak during Thursday's Learning from Europe session.
What cities mean to me – my personal understanding of city concepts
Ever since I started working as a planner, I have been advocating for the development of compact cities with mixed social structures and mixed use, development along public transport infrastructure routes, decentralised urban development, the 'Short Distance City', and social balance, always directly involving the citizens.
Planning has to take into account every detail from the initial idea through to implementation – urban planners are generalists! They have to consider and weigh all factors that affect the planning process in order up with possible solutions.
Planning must not just be a question of money – it is, all above all, a question of attitude. Ultimately, it is about balancing the competing demands of economy, ecology, and especially social issues. Cultural diversity is an increasingly important factor in striking this balance. Urban Planning is, to a large degree, 'Social and Environmental Planning'! Public spaces – which serve as the 'city's stages' – are particularly important in this respect.
Civitas – quo vadis?
Without fail, cities are the product of their political culture, of their administration by unbiased qualified experts and of their institutions – such as universities, academic and research institutes, chambers of trade and commerce, trader's guilds, the cultural scene, and engaged citizen. These stakeholders have a decisive effect on urban policies.
Vested interests, modernism, political, and professional power struggles must be subordinated to the objectives of urban development. Looking at a city in conjunction with its surroundings and developing them both together is indispensable! Urban regions are going to become more important and more influential in the future.
Continuity, quality, integrity, reliability, and the courage to innovate are the basis of all deliberations towards the urban development!
The various professional and political viewpoints absolutely must be the subject of an open and transparent discourse – without limitations or pre-established outcomes.
The 'City of the Future' is the city of open dialogue, not one of suppressed opinions! That city is compact and decentralised, with direct public transport connections.
Urban districts, where the majority of people live, will play an increasingly important role within the urban system. They must be developed not just to provide a wide and diverse range of living spaces, but also furnish, attract and cluster all private and public facilities and infrastructure, to create a 'Short Distance City'.
In the years to come, the digital revolution will change cities and regions beyond recognition. There will be winners and losers as a result. The influx of people moving into urban centres and conurbations is going to intensify. This development will be seen all over the world – with the obvious consequences. This is why maintaining social stability will be a key task for the future – possibly the most important task we are facing.
The unabated influx of refugees to Europe, and to Germany in particular, will require completely new solutions for our cities.
Education and training, acceptable living conditions and the creation of job opportunities make up the indispensable foundation on which the required integration rests.
Urban planning of the future also has to face the challenges of the urgently necessary ecological restructuring of cities, as well as the development of concepts to deal with demographic change.
Urban development and planning means preparing a strategy to prevent arbitrary decision making. Such strategies must be developed and implemented in a way which meets the needs of the respective urban structure.
This requires common sense and intuition with respect to the locality in question. But it also requires a proactive approach and the courage to take unconventional paths.
Planning legislation, regulations and directives, as well as organisational structures in general, must be reassessed with respect to their validity for the tasks at hand, and have to be change, amended or developed where necessary.